The Tre Ver Developer
Jointly Developed By:


UOL Limited has come a long way till today. Their business is anchored mainly in these 3 real estate components – Hospitality, Residential and Commercial. UOL history started in the year 1963 as Faber Union Limited and is preserved its name till the year 1975 to the current name as United Overseas Land Limited (UOL).
During the heydays in the 1970s to 1980s, United Overseas Land was well recognized for its luxurious landed developments like Faber Hills, Gaber Gardens, White House Park, Mount Echo Park, Watten Hills and Thomson Hills.
As for UOL's Hospitality arms, it ignited in the year 1971 with the establishment Plaza Hotel at Beach Road. Since then, it has aggressively made its presences in Australia, Sydney, having Parkroyal Parramatta, Parkroyal Darling Harbour, The Landmark Parkroyal, Parkroyal Plaza. Pan Pacific Hotels Group Ltd was found in the year 2013 by UOL Group. Shopping Malls was first introduced by the Group in the year 2002 with the creation of United Square. Odeon Towers, Novena Square (currently known as Velocity @ Novena Square), Kinex formerly One KM Shopping Mall were developed.
In the year 1963, (UIC) United Industrial Corporation Ltd was founded and was publicly listed in Singapore in the year 1971. The main operations of UIC are real estate investment and development. Singapore Land Ltd, commonly known as Singland came on board with UIC (the parent company) is known as one of the few biggest property development groups.
Former Rainforest Gardens, Potong Pasir HUDC estate was the most heated bidding for collective sales. The Duo developers successfully obtained The Tre Ver for a total sum of S$334.2 million. The Tre Ver site area stands at 201,405 square feet in size.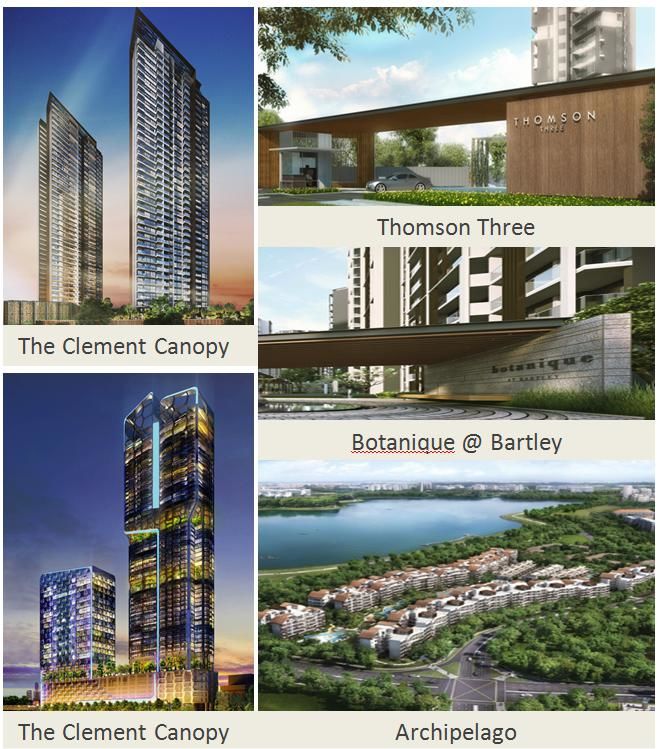 CONTINUE TO THE TRE VER PROJECT DETAILS >>